Business Management Foundations
Workshop 1: Leadership Lab, Problem solving, Careers | 2018-19
Welcome to UCLA PGP PRO. At the beginning of the program, in the first workshop, we want to focus on some of the management essentials such as leadership, strategic mindset, problem solving method, solving case studies and getting the most out of the PGP PRO experience and also a discussion on structuring and navigating your career from this point onwards.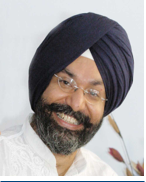 Dr. Tejpavan Singh Gandhok
Leadership, UCLA PGP PRO
Dr. Pavan Gandhok has an eclectic and international background as an entrepreneur and  "pracademic". He is a popular speaker and thought leader, making regular appearances in popular business media and in various CXO/ Investor forums and corporate leadership retreats. He is a Practice track faculty of Strategy & Entrepreneurship Indian School of Business and Visiting faculty at University of Melbourne and the Anderson School at UCLA. His research interests are mainly in Adaptive Strategy under highly dynamic and uncertain conditions.
Pavan is a serial entrepreneur with a strong track-record of high investor returns and successful exits.  He actively collaborates with several leading investor funds and start-ups as venture advisor/ angel investor. His track-record covers a range of situations including start ups, high growth as well as turn-arounds; with both Consumer & Retail themes as well as knowledge/ technology intensive businesses. Prior to his entrepreneurial stints, Pavan has more than 15 years of international Senior Partner level corporate advisory experience in Country & Regional Head roles across Australia, USA, South East Asia and India with Strategy consulting & Private Equity firms such as Halcyon Partners, AT Kearney, Stern Stewart & co. and the Boston Consulting Group. In earlier career roles he worked in corporate strategy; technology management and incubation, and as an engineer and research scientist.
He is an Indian born, US educated, Australian citizen, former Permanent Resident of Singapore and currently an Overseas citizen of India.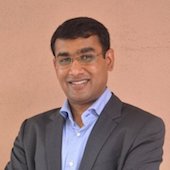 Mohit Jain
Leadership, UCLA PGP PRO
Mohit is a Co-Founder of Northwest Education and leads the organization with a focus on Strategy, Operations and Academic Excellence. Prior to Northwest, Mohit was working as a senior Engagement Manager at McKinsey and Company, Inc where he led multiple projects within the healthcare sector across US, UK, EU, Middle East and East Asia. At McKinsey, Mohit worked with senior leaderships teams including the CXOs and Senior VPs at clients that included Pharma and Medical Devices companies, Hospitals and Insurers. Previously, he has had stints in sales and marketing with Unilever group, Medtronic, Inc. and Novartis. He completed his B.Tech and M.Tech in Biochemical Engineering and Biotechnology from the Indian Institute of Technology Delhi and got his MBA from Harvard Business School where he received second year honors, was a Treasurer of the Student Association and a Co-President of the Healthcare Club. Mohit is the co-author of 'Break the MBA Admissions Barrier', which was published by Pearson Education in in 2006 and 2008 in India.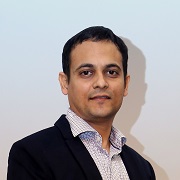 Tamhant Jain
Leadership, UCLA PGP PRO
Tamhant is a Co-Founder of Northwest, based in Mumbai and leads the organization in New Business Development, Marketing and Operations. Prior to Northwest, As an entrepreneur, Tamhant built 'Ivory Tag' as India's first complete line of lifestyle fashion accessories and exited the venture with a sale to strategic investors. At Ivory Tag Tamhant drove product positioning, customer experience and retail expansion into major online and offline retailers. Previously, he was CEO of Adonis, India's largest consumer durable services company where he developed Sales, HR & IT capabilities and led charge to get this 1200 people strong company ISO certified. Under his leadership Adonis added several large Indian and MNC clients in new business verticals. He has also served as Chief, Strategic Planning at Future Group, India's largest retailer. He was responsible for critical business strategy projects apart from leading two services business. Tamhant had a 5-year stint in US with Tavant Technologies where he was instrumental in scaling up India operations. Tamhant completed his B Tech from IIT Kanpur and published 6 research papers in International conferences on AI and robotics. He was awarded Director's letter of recognition for research excellence, Dean's Merit Scholarship & Certificate of Merit for Academic Excellence. He completed his MBA with Distinction from Harvard Business School. He served as COO – South Asian Business Association and Co-VP Conferences – Globalization Club.
Workshop Learning Objectives:
By the end of this workshop, you will be able to:
Understand and appreciate the various aspects of leadership, being authentic and having a strategic mindset
Use the problem solving method to structure problems and ask important questions as part of a process
Learn how to approach a case study and focus on most important aspects of solving a case / situation based problem, throughout the program
Build a roadmap for your UCLA PGP PRO Journey, to get the most out of the online platform and from the program
PGP Pro W1D1P2 – Reflect and Prepare

PGP Pro W1D1P2 Assignment 1

PGP Pro W1D1P2 Assignment 2
Are you Solving the Right Problem?

The McKinsey Approach to Problem Solving
Have questions regarding UCLA PGP PRO, Here are some of our most frequently asked questions. Please email support@northwest.academy for any support required with respect to the program, course or platform.