UCLA Classroom Module 2: Entrepreneurship and Operations Management | 2019-20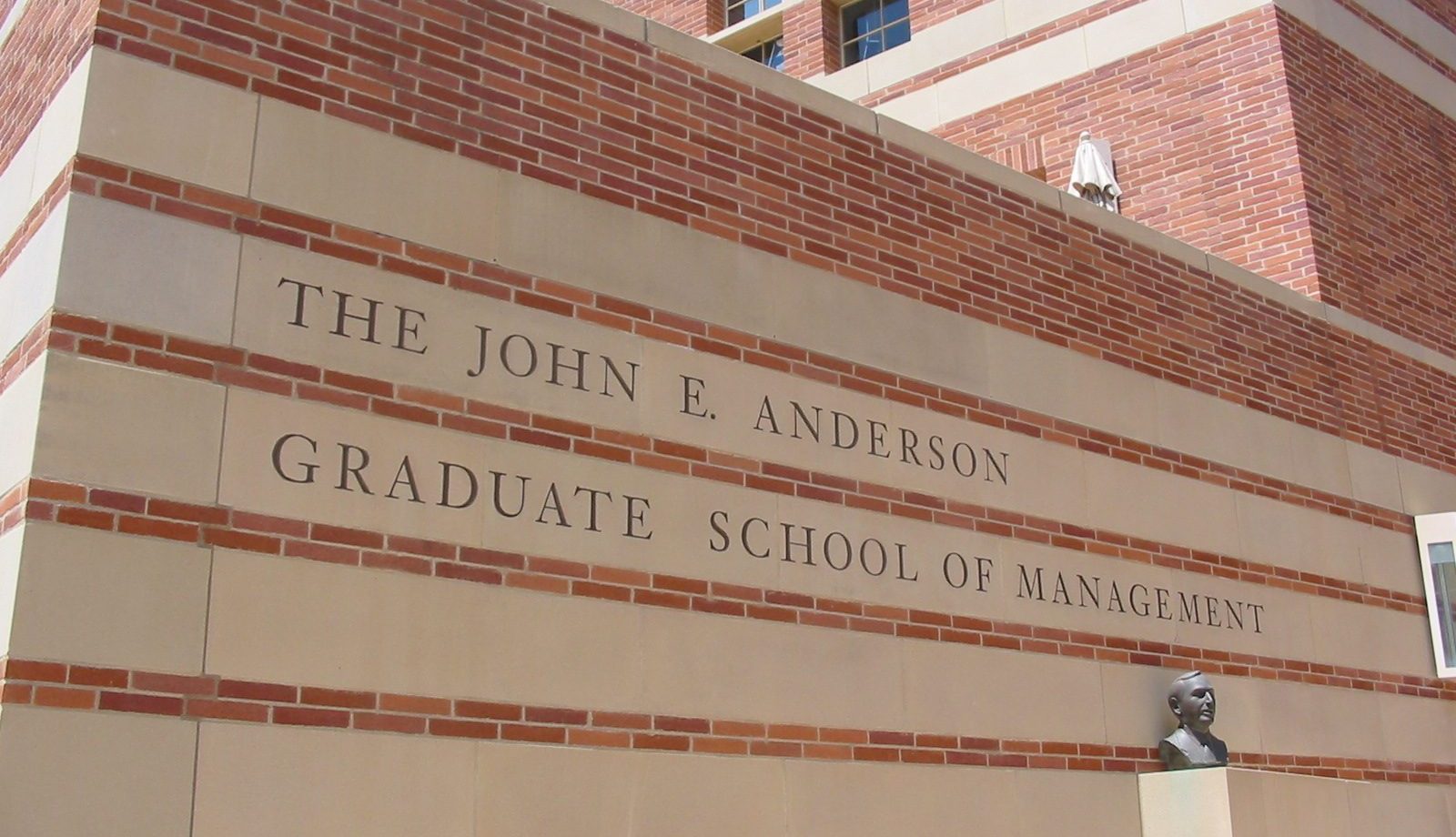 This final classroom module in UCLA PGP PRO focuses on further enhancing your learning from the online modules by focusing on the most important aspects in the classroom towards the completion of your yearlong journey. Prof. Al Osborne will close the entrepreneurial learning aspects by helping your appreciate the nuanced aspects of identifying an interesting idea and developing it further. Prof. Kumar Rajaram will then spend time in enhancing your execution skills by first helping you appreciate the intricacies of Operations Management and teaching the basic concepts and then helping apply to those to manage effective operations. The final outcome would be your growth as an entrepreneurial leader who understands that operational excellence and execution makes the real difference towards long term success.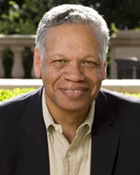 Prof. Alfred E. Osborne, Jr.
Alfred E. Osborne, Jr., is UCLA Anderson's senior associate dean for external affairs, with oversight of a variety of key initiatives for the school, including resource development, alumni relations, corporate initiatives and executive education.
Osborne also holds an appointment as Professor of Global Economics, Management and Entrepreneurship and is the founder and faculty director of the Harold and Pauline Price Center for Entrepreneurship & Innovation. The Price Center serves to organize faculty research, curricula and student activities related to the study of entrepreneurship and new business development at UCLA Anderson.
He served as UCLA Anderson's interim dean from July 1, 2018 to July 1, 2019.  
Osborne is interested in leadership development, specifically, "how young people in this turbulent world can find their voice and develop the ability to influence a challenging environment by being powerful. This speaks to my theme of moral, value-based leadership, with an active practice of achieving desired outcomes in constructive and collaborative ways."
Osborne's areas of academic expertise include social entrepreneurship and the development of a leadership approach that applies business models and methodologies to the nonprofit world. Under his leadership, the Price Center created a number of management development programs, including five in partnership with health care giant Johnson & Johnson: the UCLA/Johnson & Johnson Head Start Management Fellows Program; the UCLA/Johnson & Johnson Advanced Management Institute for Head Start; the UCLA/Johnson & Johnson Health Care Institute; the UCLA/Johnson & Johnson Health Care Executive Program; and the Management Development Institute (MDI) for health care organizations in sub-Saharan Africa. Several related, innovative programs include the Institute for the Study of Educational Entrepreneurship (ISEE) and the UCLA/Los Angeles County Office of Education (LACOE) Head Start Leadership Institute.
A deep belief in the value of entrepreneurship has guided Osborne's vision for what is possible throughout his decades-long tenure at Anderson. In addition to founding the Price Center, he facilitated infusion of an entrepreneurial approach to leadership into the Anderson culture and curriculum, including and transcending the notion of business startups.
"Societies that don't innovate are destined to die," Osborne says. "My view was that our MBA students could benefit from understanding things from an entrepreneurial point of view."
Osborne combines his emphasis on innovation with a deep belief in the value of a broad-based diversity that includes demographics but, just as important, a wide range of ideas.
"The value of cognitive diversity ― the acceptance of different points of view as expressed typically by different ethnicities, genders and cultures ― is the secret sauce of the American experience," he says.
"I think we need to respect and cherish more of that. Life experiences shape peoples' perspectives, and someone who grew up in a different culture is the gist of construction, connection and valuable conversations. I am a product of that diversity, coming to this country from Panama. My goal is simply to encourage people to get out into the traffic of ideas and collide with somebody with a different point of view. Physicists tell me there's no work unless there's friction and there's no power or energy without collisions. Let's collide in a more inclusive and respectful way," he says.
Osborne is an active participant in the business community, serving as a director of Kaiser Aluminum, Wedbush Inc., and First Pacific Advisors (FPA) family of mutual funds. His nonprofit affiliations include serving as a trustee of the Geffen Academy at UCLA, Fidelity Charitable, the Harvard Westlake School, and the Los Angeles Police Memorial Foundation. He served many years on the corporate boards of the Times Mirror Company, US Filter Corporation, Greyhound Lines Inc., Nuverra Environmental Solutions Inc., First Interstate Bank of California, Nordstrom Inc. and K2 Inc., among others.
While on sabbatical from UCLA in the 1970s, he was an economic fellow at the Brookings Institution and directed studies at the Securities and Exchange Commission that contributed to changes in Rule 144, Regulation D and other exemptive requirements to the securities laws designed to lower costs and improve liquidity and capital market access to venture capitalists and emerging growth firms alike.
Osborne's research interests also include venture capital and private equity, family and closely-held business, and the role of boards of directors in private, public and not-for-profit organizations.
A corporate governance expert, he established a Director Education and Certification Program designed to help officers and directors of public, private and nonprofits prepare for the fiduciary duties and legal responsibilities of governance. This program also addresses best practices and topical issues confronting directors.
Education
Ph.D. Business Economics, 1974, Stanford University
MBA Finance, 1971, Stanford University
M.A. Economics, 1971, Stanford University
B.S. Electrical Engineering, 1968, Stanford University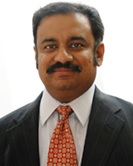 Prof. Kumar Rajaram
Kumar Rajaram is professor of decisions, operations and technology management and the Ho-Su Wu Chair in Management at the UCLA Anderson School of Management. Rajaram's current research interests include improving operations in the health care industry, nonprofit sector and process manufacturing sector, including food processing, pharmaceuticals and the petrochemical industry. He has focused on developing analytical models of complicated systems with a strong emphasis on practical implementation.
Rajararm's work has been published in leading research journals such as Operations Research, Management Science, Manufacturing and Service Operations Management, Marketing Science and Production and Operations Management. He has been awarded the Eric and E Juline Faculty Excellence in Research Award at UCLA Anderson.
Rajaram developed a new control paradigm called "Robust Process Control" to increase the productivity of large-scale industrial processes. By focusing on the design and control of these processes in operational environments, this technique has resulted in four-fold increases in productivity in several types of industrial processes. These methods have been implemented at several process companies worldwide. For this work, he has been recognized by the Institute for Operations Research and the Management Sciences (INFORMS) as a Franz Edelman Laureate for outstanding applications of operations research and management science techniques to practice. He has also developed techniques to better balance supply with demand for products with short life cycles and highly unpredictable demand. This work has been applied at several large fashion retailers in Europe and North America and has resulted in substantial improvements to profitability at these sites. He has also worked in developing analytical models to improve planning for HIV/AIDS screening, testing and care at the Veterans Administration. In addition, he has worked at improving patient flows at the Ronald Reagan UCLA Medical Center and has developed models to improve staff and operating room assignments for surgeries at this hospital.
Courses
At the UCLA Anderson, Rajaram teaches the MBA core course on operations and technology management, various executive education courses and doctoral level courses on operations management and models for operations design, planning and control.
Education:
Ph.D. Operations Management, 1998, Wharton School, University of Pennsylvania
M.A. Managerial Science and Applied Economics, 1997, Wharton School, University of Pennsylvania
M.S. Industrial Engineering and Operations Research, 1993, University of Massachusetts at Amherst
M.Sc. Mathematics, with Honors, 1991, Birla Institute of Technology and Science, Pilani, India
B.E. Electrical and Electronics Engineering, with Honors, 1991, Birla Institute of Technology and Science, Pilani, India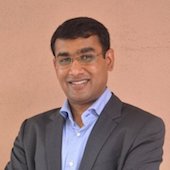 Mohit Jain
Leadership, UCLA PGP PRO
Mohit is a Co-Founder of Northwest Education and leads the organization with a focus on Strategy, Operations and Academic Excellence. Prior to Northwest, Mohit was working as a senior Engagement Manager at McKinsey and Company, Inc where he led multiple projects within the healthcare sector across US, UK, EU, Middle East and East Asia. At McKinsey, Mohit worked with senior leaderships teams including the CXOs and Senior VPs at clients that included Pharma and Medical Devices companies, Hospitals and Insurers. Previously, he has had stints in sales and marketing with Unilever group, Medtronic, Inc. and Novartis. He completed his B.Tech and M.Tech in Biochemical Engineering and Biotechnology from the Indian Institute of Technology Delhi and got his MBA from Harvard Business School where he received second year honors, was a Treasurer of the Student Association and a Co-President of the Healthcare Club. Mohit is the co-author of 'Break the MBA Admissions Barrier', which was published by Pearson Education in in 2006 and 2008 in India.
By the end of the final in-class UCLA module in UCLA PGP PRO, you will be able to:
Understand various elements of entrepreneurship
Appreciate better the challenges of becoming an entrepreneur
Develop your strategy and operational template for pursuing entrepreneurship
Understand the aspects of fund raising, acquiring customer and generating revenues for your venture
Develop an appreciation of the challenges of scaling up
Understand the importance of good execution with operational excellence
Understand and apply the basics of designing a good process
Build an appreciation of what makes great organizations work well – the execution DNA
Analyze a good operations management strategy
Assess process design using established tools and techniques
Develop into an execution oriented, entrepreneurial manager and leader
Classroom Methods & Schedule
The classroom module will use various exercises, case studies, team assignment and class discussion to bring alive the complexities in the subject areas. It is required that you go through all the required cases as well as pre-reads and prepare for the session before the class. It will be greatly beneficial for you and the other participants to go through the material provided so that the discussion can be rich, and help clarify details with the faculty members during the in-class session.
| | |
| --- | --- |
| 09:00   – 11:00   | Operations Management Part 1 |
| 11:00   – 11:30    | Coffee Break |
| 11:30   – 13:30   | Operations Management Part 2 |
| 13:30   – 14:30   | Lunch |
| 14:30   – 16:30   | Operations Management Part 3 |
| | |
| --- | --- |
| 09:00   – 10:30   | Entrepreneurship |
| 10:30   – 11:00    | Coffee Break |
| 11:00   – 12:30   | Entrepreneurship |
| 12:30   – 13:30   | Lunch |
| 13:30   – 15:00   | Entrepreneurship |
| 15:00 – 15:30   | Coffee Break |
| 15:30 – 17:00   | Entrepreneurship |
| | |
| --- | --- |
| 09:00   – 11:00   | Operations Management Part 4 |
| 11:00   – 11:30    | Coffee Break |
| 11:30   – 12:30   | Operations Management Part 4 (Continued) |
| 12:30   – 13:30   | Lunch |
| 13:30   – 15:00   | Operations Management Part 5 |
| 15:00   – 15:30   | Coffee Break |
| 15:30 – 17:00   | Operations Management Part 5 (Continued) |
| | |
| --- | --- |
| 09:00   – 10:30   | Balance Score Card |
| 10:30  –  11:00 | Coffee Break |
| 11:00  –  12:30 | Balance Score Card (Continued) |
| 12:30   –  13:30   | Lunch |
| 13:30   –  14:00   | PGP PRO Key Takeaways |
| 14:00   –  15:00   | Graduation Ceremony |
Have questions regarding UCLA PGP PRO, Here are some of our most frequently asked questions. Please email support@northwest.academy for any support required with respect to the program, course or platform.