Essentials of Global Leadership | 2018-19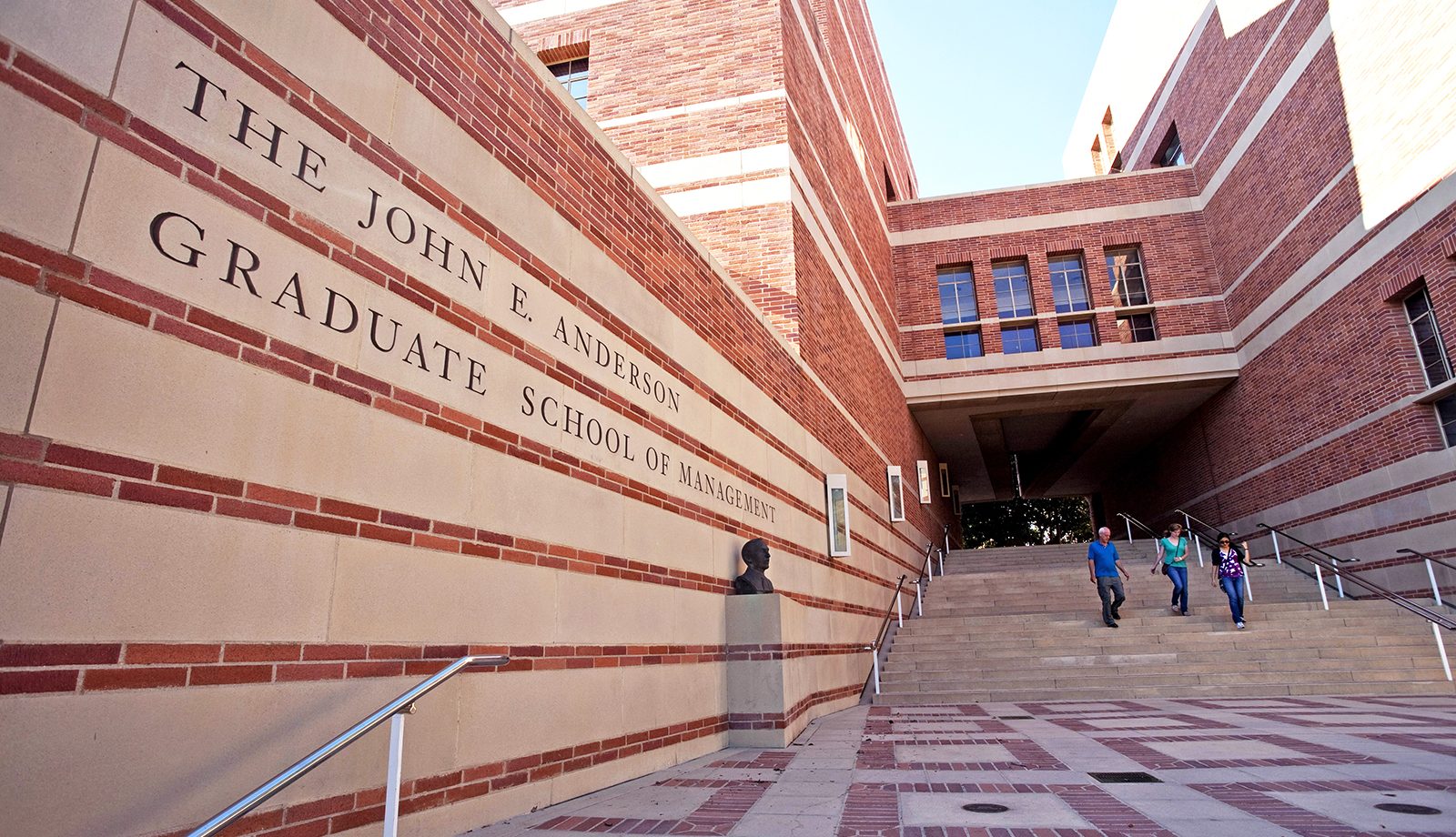 This course covers a range of topics associated with globalization and the leadership of multinational companies. Topics include how to gain a global mindset, how to move an established organization successfully into a new market/country, and how to ensure that in a complex world, difficult business decisions are ethical, correct, and defensible.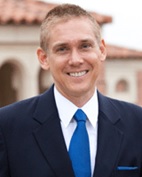 Prof. Robert McCann
Professor
Dr. Bob McCann is a part of the School's Management & Organization faculty, where he creates, directs, and teaches management communication and leadership classes across virtually all of Anderson's MBA degree programs.
He is currently the Chair of the UCLA Thailand Executive Committee, and also serves on the Faculty Advisory Committee of UCLA's Center for Southeast Asian Studies. Bob was formerly the Associate Dean for Global Initiatives and the Associate Faculty Director of the Center for Global Management at UCLA Anderson.
Dr. McCann's areas of research interest include workplace ageism, intergroup communication, and intercultural communication.  He is the principal investigator on UCLA's multi-year CIBER grant. Dr. McCann has been published in several major refereed communication journals and has won numerous research awards. Bob also serves on the executive editorial board of the Journal of Asian Pacific Communication.
Dr. McCann's latest book is entitled Ageism at Work: The Role of Communication in a Changing Workplace. The book is available in three languages (Spanish, Catalan, and English).
Prior to his return to the United States, Dr. McCann lived in Asia for nearly 20 years. Most of this time was spent in Thailand, where he worked both in academia at the Sasin Graduate Institute of Business Administration of Chulalongkorn University and in the private sector (in the spirits industry).
Aside from communication, Dr. McCann teaches courses including Global Leadership, Persuasion & Leadership, Leading & Doing Business in Thailand, and Doing Business in Southeast Asia in Anderson's FEMBA, EMBA and Executive Education programs. He also teaches undergraduate classes each year in Hong Kong.
Dr. McCann is a frequent media consultant in the areas of management communication, leadership, workplace ageism, and age diversified workplaces, most recently appearing on National Public Radio and in Bloomberg BusinessWeek, US News and World Report, the Chicago Tribune, the New York Times, GQ, Esquire, the Atlanta Journal Constitution, the Capital Times, and the International Herald Tribune.
Prior to joining UCLA, Dr. McCann taught at the USC Marshall School of Business. At USC, Dr. McCann was a recipient of the Golden Apple Teaching Award, an honor bestowed by Marshall's full-time, first year MBA class on its favorite professors. Dr. McCann has received numerous dean's commendations at UCLA and USC for exemplary teaching.
Education
Ph.D. Communications, UC Santa Barbara
M.A. Applied Linguistics, UCLA
B.A. International Studies, Emory University
Interests
Ageism, Organizational Communication, Social Psychology in Thailand and South East Asia, Persuasion, Personal Development, Communication In and Between Firms, Communications, Cross-Cultural Issues, Culture, Leadership, Human Resources, Asia
Recognition
Golden Apple Graduate Teaching Award
National Communication Association Outstanding Dissertation Award in Communication and Aging
Western States Communication Association Milton Dickens Award for Exemplary Empirical Research
Brython Davis Research Fellowship
James J. Bradac Award for Excellence in Research
George D. McCune Research Fellowship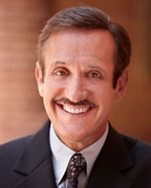 Prof. Gonzalo Freixes
Professor
Gonzalo Freixes is a senior lecturer in the accounting area and is currently the Associate Dean of the Executive MBA and Fully Employed MBA programs, as wells as overseeing the Global Immersion programs for all three UCLA Anderson MBA programs. Mr. Freixes also serves as faculty director for the Applied Management Research Program for the full-time MBA Program. He holds a doctorate in jurisprudence from Loyola Law School and a master's in business taxation from the University of Southern California.
Mr. Freixes teaches business law, international business law, business ethics, corporate and individual taxation, and real estate law & taxation in the MBA Program and in the undergraduate accounting minor program. He has lectured in Brazil, Spain, France, Holland, Argentina, South Africa, Belgium and Chile on international business & tax subjects. Previously, he taught international business law and business law at California State University, Northridge.
Mr. Freixes also directs the Price Center's UCLA Summer Entrepreneurship Institute for undergraduate students, where he also teaches a course in business ethics and corporate governance. He frequently lectures in the subjects of taxation, corporate governance, business ethics, international business law, and trial advocacy.
In 2011, Mr. Freixes received the Neidorf Decade Teaching Award from the UCLA Anderson faculty and in 2006, he received the Fully Employed MBA class Outstanding Teacher Award. He is the faculty advisor and coach for the UCLA Mock Trial program. UCLA won the national mock trial championship in 2004, 2005, and 2011. He also served as a writer and consultant for the pilot of a Fox TV reality series, The Partner.
Mr. Freixes currently serves on the Board of Trustees of the Executive MBA Council and was Chair of the Board in 2012. He was an elected official with the Newhall School Board of Trustees (serving two years as its president) and also served on the State Bar of California's Judicial Nominees Commission for three years, where he evaluated the California governor's judicial nominees for the Supreme, Appellate, Superior and Municipal Courts.
Education
J.D. Law, 1979, Loyola Law School
M.A. Business Taxation, 2008, USC
Interests
Business law, taxation, business ethics, governance, international law and taxation, international trade, Latin America, law, political and legal strategy, start-up companies
Course Learning Objectives:
By the end of this course, you will be able to:
Evaluate your own progress toward achieving a global mindset.
Analyze a potential opportunity to expand into a new foreign market, using specific criteria.
Judge situations that include ethically ambiguous elements to make a correct and defensible choice.
Global Mindset as Competitive Advantage, Part 1
Module Learning Objectives:
As a result of participating in this module, you will be able to:
Identify the most common factors contributing to the pressures on today's global leader.
Explain the critical demands and skills required of today's global leader.
Discuss the three key components of developing a "global mindset."
Module Components:
Video Lecture 1: The Challenge of Global Management
Video Lecture 2: How Global Leaders Succeed
Video Lecture 3: Defining and Understanding "Global Mindset"
Reading 1: Global Leadership Competencies
Reading 2: Developing a Global Mindset: The Relationship between an International Assignment and Cultural Intelligence
Assignment: Case Study on Marrilae as a Future Global Leader
Check for Understanding Assessment
Global Mindset as Competitive Advantage, Part 2
Module Learning Objectives:
As a result of participating in this module, for an evolving global leader, you will be able to make recommendations for ways s/he can further develop his/her:
Global Intellectual Capital
Global Psychological Capital
Global Social Capital
Module Components:
Video Lecture 1: Developing Your Global Intellectual Capital
Video Lecture 2: Developing Your Global Psychological Capital
Video Lecture 3: Developing Your Global Social Capital
Reading 1: Doing Business Across Cultures
Reading 2: Developing a Global Mindset: Integrating Demographics, Sustainability, Technology, and Globalization
Assignment: Case Study on Marrilae as a Future Global Leader, continued
Check for Understanding Assessment
Local to Global: How Things Change
Module Learning Objectives:
As a result of participating in this module, you will be able to:
Use the PEST structure to analyze a potential new foreign market.
Consider the facts related to a proposed new foreign market to recommend the best method for initial entry.
From a list, select final candidates for positions as business manager, country manager, and human resources functional manager for a new branch office in a new market, providing rationales for each choice.
Module Components:
Video Lecture 1: Challenges and Issues
Video Lecture 2: Practicalities and Perspectives for Market Entry
Video Lecture 3: Capabilities and Competencies of the Global Manager
Reading 1: How to Enter an Emerging Foreign Market
Reading 2: Going Global: How to Succeed in International Markets
Reading 3: Strategies of Entry Modes: The Case of Greek Banks Entering the Albanian Market
Assignment: Case Study on Marrilae as a Future Global Leader, continued
Check for Understanding Assessment
The Ethics of Global Business
Module Learning Objectives:
As a result of participating in this module, you will be able to:
Develop a personally relevant definition of ethical behavior in a business context.
Analyze a business problem to make an ethically appropriate decision.
Given a situation involving an alleged conflict of interest, recommend an ethical course of action to resolve the conflict.
Module Components:
Video Lecture 1: Ethics and Moral Development
Video Lecture 2: Ethical Business Decisions
Video Lecture 3: Global Ethics in Action
Reading 1: Kohlberg's Stages of Moral Development
Reading 2: Lifespan Theories: Theory of Moral Development
Reading 3: The Seven Signs of Ethical Collapse: How to Spot Moral Meltdowns in Companies … Before It's Too Late (A Focus on Ethical Culture)
Reading 4: Seven Signs of Ethical Collapse – Marianne Jennings
Assignments: Case Study on Marrilae as a Future Global Leader, continued
Check for Understanding Assessment
Have questions regarding UCLA PGP PRO, Here are some of our most frequently asked questions. Please email support@northwest.academy for any support required with respect to the program, course or platform.