UCLA OMP – Classroom Module September 16-27, 2019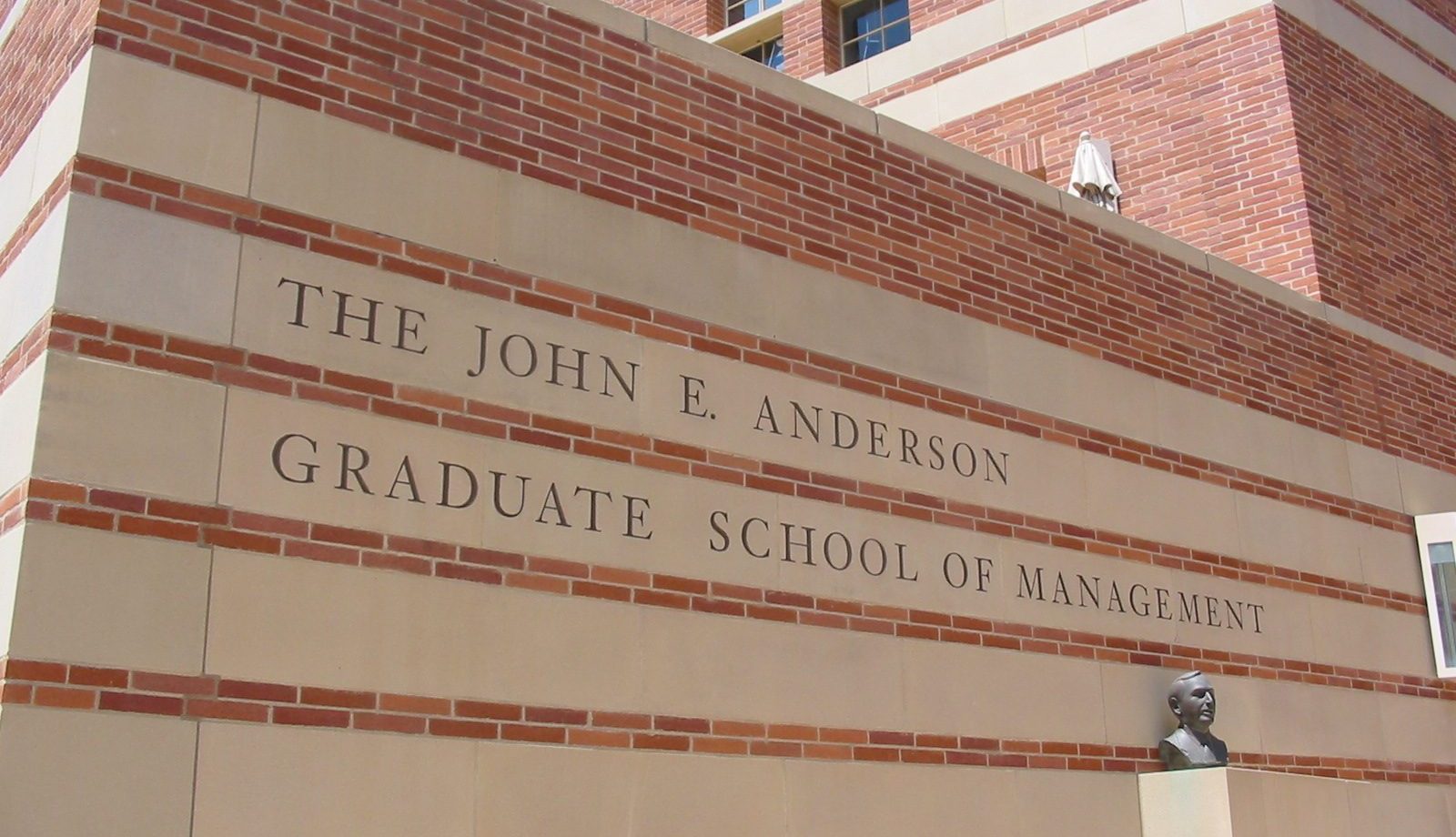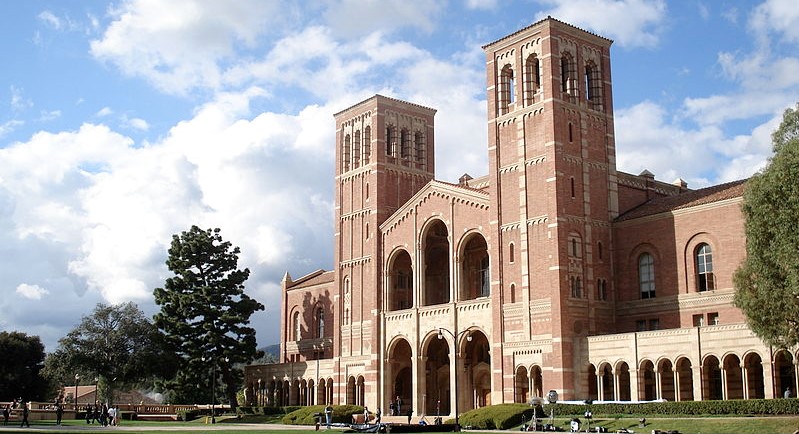 In Module 2, during the two weeks in classroom at UCLA, you will learn from professors who are the leading experts in their fields and have won several teaching awards at UCLA and other business schools for their teaching and research. You will focus on Marketing, Sales, Operations and Control, Data Analytics, Leadership Styles and Leadership Communications with the likes of  Prof. Sanjay Sood, Prof. George Abe, Prof. Iris Firstenberg, Prof. Kumar Rajaram and Prof. Bob McCann among other amazing faculty, to learn the management essentials, tools and techniques that are the building blocks of managing a modern enterprise that uses data effectively and efficiently to build brands and serve consumers and customers. You will also be spending a significant time building your project plan with Prof. George Abe, both in class as well as during one-on-one consultation with him, with a focus on developing your initial business plan for your current enterprise to take it to the next level. This module will build on the learnings from the Business Acumen online that you have completed in Module 1 and the faculty will help you apply your learning through case studies, role plays, exercises and the case competition in real life business situations. You will also receive your Birkman assessment reports and develop a growth plan for yourself based on your personal results in a session with Prof. McCann, where he will help you analyze and understand your results as a group and then on individual basis. As you finish this module, you will transform you leadership skills and develop the business plan for your organization, preparing for the next level of growth.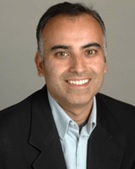 Prof. Sanjay Sood
Professor
Professor of Marketing Sanjay Sood, who holds both an MBA from Kellogg and a Ph.D. from Stanford, says that incorporating real-world experience can dramatically improve the classroom experience. That's why for the last decade he has been teaching his classes with C-suite industry executives from MGM, P&G and Google, assigning live projects with real companies — like NBC, Universal Studios and the TED brand — and taking his students on field trips to startups, major corporations and ad agencies.
"The co-teaching model of having faculty paired with seasoned executives in the classroom for the entire 10 weeks is a differentiator for Anderson," says Sood. "We're one of the few business schools that emphasizes a joint classroom model of practitioners with faculty for the entire quarter. It provides extra depth to the content as well as a unique combination of academic rigor plus managerial relevance."
Sood's academic research focuses on two areas, brand management and behavioral decision making. "As a doctoral student I was excited by the relatively new field of branding in consumer behavior and also was fortunate to be exposed to some of the pioneers of choice architecture," he says. "The faculty at Anderson are adept at bringing research into the classroom and I have tried to follow that lead. Academic frameworks in branding can be applied across industries, and behavioral decision making is becoming increasingly relevant to senior managers and policymakers."
Sood helped develop what is now UCLA Anderson's Center for Management of Enterprise in Media, Entertainment & Sports, at a time when Dean Judy Olian established entertainment and media as a strategic priority for the school. Currently, between 10 and 15 percent of Anderson classes enter media and entertainment careers. In his classes, Sood looks at movies as brands going in the same direction as other products: Whereas Hollywood used to launch a new brand weekly, the trend now is toward brand franchises.
Using psychological principles in his research, Sood examines how firms can best build, manage and leverage strong brand names. This includes investigating what brand names mean to consumers, how to manage brand portfolios, how to use brand naming strategies to launch new products and how to protect brand names from becoming diluted over time and across geographical boundaries.
In his latest work on decision making he studies the differences between how people make decisions about products versus how they make decisions about experiences — like buying a DVD versus going to see the movie in a cinema. "Experiences generally make us happier and we're willing to pay more for an experience. We define ourselves more based on the experiences that we have in life rather than on the products that we own.
"We don't really have strong preferences among products, typically," he continues. "Depending on how many options are presented or the ways those options are described, it can flip us from one option to another. We really are quite fungible in terms of our preferences over time. This is important to marketing but also in the area of public policy."
Education
Ph.D. Marketing, 1999, Graduate School of Business, Stanford University
MBA, 1992, Kellogg Graduate School of Management, Northwestern University
B.S. Electrical Engineering (with honors), 1987, University of Illinois, Urbana-Champaign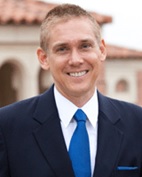 Prof. Bob McCann
Professor
Robert M. (Bob) McCann has been creating, directing and teaching leadership and management communication courses across virtually all of UCLA Anderson's MBA degree programs since coming to UCLA in 2010. He also teaches courses that include: Entrepreneurship; Global Leadership; Persuasion & Leadership; Leading & Doing Business in Thailand; and Doing Business in Southeast Asia in Anderson's FEMBA, EMBA and full-time MBA programs.
Concurrently he is deeply engaged in many of UCLA Anderson's executive education programs and annually teaches undergraduate classes in communication, global leadership and entrepreneurship at the University of Hong Kong.
Head of an active consulting business, McCann specializes in the training of executives and professionals in persuasion, leadership, workplace diversity and all aspects of the strategic use of communication in business settings. Some of the companies for which he has provided service include: Jet Propulsion Laboratories, Fox Entertainment Group, Marriott International, Johnson & Johnson Health Care, MTR (Hong Kong), CUHK (Hong Kong), UCLA Hospital, College Board, Pfizer, Novartis, Nestlé and Schering-Plough.
McCann's research interests, which include workplace ageism, leadership, intergroup communication, cross-cultural communication and age diversity, can be traced back to his father, who at age 92 continues to put in 40-hour weeks as an executive in the printing industry. "My father is not alone," McCann says. "Either by choice or necessity, older individuals around the world are working well into their so-called retirement years in numbers greater than ever before. And they are thriving. My dad and other such workers are the inspiration for my research on older workers."
The research McCann conducts is relevant to pressing societal issues and has strong practical implications. Some of his recent work on the communicative dimensions of age biases was recently utilized in a U.S. Supreme Court amicus brief on age discrimination. He has also served as principal investigator on UCLA's multiyear Center for International Business and Education Research (CIBER) grant.
McCann's work has been published in several major refereed communication journals and has won numerous research awards. For more than a decade, he has served on the executive editorial board of the Journal of Asian Pacific Communication. His latest book, titled Ageism at Work: The Role of Communication in a Changing Workplace, is available in Spanish, Catalan and English.
A frequent media consultant in the areas of management communication, leadership, workplace ageism and age diversified workplaces, McCann has appeared on National Public Radio and in Bloomberg BusinessWeek, US News and World Report, Chicago Tribune, The New York Times, GQ, Esquire, The Atlanta Journal Constitution, The Capital Times and International Herald Tribune.
McCann lived in Asia for nearly 20 years, most of which were spent in Thailand, where he worked both in academia (at the Sasin Graduate Institute of Business Administration of Chulalongkorn University) and in the private sector, where he helped spearhead Diageo's relationship marketing efforts in Asia for the Johnnie Walker line of products. He also worked in international banking in Karachi, Pakistan, and London, England.
At present McCann holds the chair of the UCLA Thailand Executive Committee and serves on the faculty advisory committee of UCLA's Center for Southeast Asian Studies. He is the former associate dean for global initiatives at UCLA Anderson.
McCann has received several teaching awards and dean's commendations around the globe, including the prestigious "Golden Apple" Teaching Award at USC, one of his former institutions. This honor is bestowed by USC Marshall's full-time, first-year MBA class on its favorite professors
Education
Ph.D. Communications, UC Santa Barbara
M.A. Applied Linguistics, UCLA
B.A. International Studies, Emory University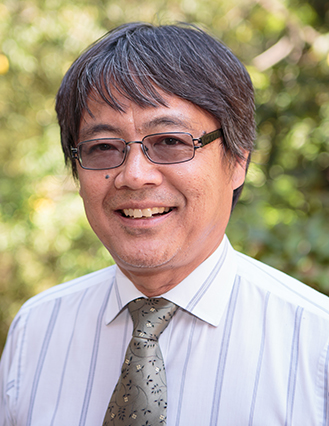 Prof. George Abe
Professor
George Abe is a lecturer at the UCLA Anderson School of Management and faculty director of the Strategic Management Research (SMR) program. SMR is the field study project required of Anderson's Executive MBA students. He teaches entrepreneurship, business plan development and field study program advisories.
As a graduate student at UCLA, Abe studied with Leonard Kleinrock on pre-Internet data networking. In 1976 he joined Computer Sciences Corp, a defense contractor providing, among other services, timesharing services — what we now call cloud computing. He designed the IP data service for CSC's spinoff, Infonet Services Corporation, and later signed on as business development manager at Cisco, where he became the company's first product manager for data over cable products. In 1997 Cisco published Abe's book, Residential Broadband, an early practical guide to what were then emerging access networks and internet technologies, published in two editions.
Abe circled back to his alma mater when he joined UCLA's technology transfer office, where commercialization of intellectual property is managed. In 2003 Senior Associate Dean Al Osborne invited Abe to teach entrepreneurship. In his teaching, he emphasizes deal terms and team building. "Team building is the key," he says. "Students underestimate it. They come in believing fundraising is the hardest part. The socialization process is important and overlooked."
In addition to his experience in computer networking, Abe was a venture partner with Santa Monica-based Palomar Ventures and served on the board of directors of Switchcore AB, a publicly traded fabless semiconductor designer in Sweden, and several boards in the Palomar portfolio.
Abe serves on the board of advisers for UCLA's Terasaki Center for Japanese Studies and Biotech Connection, Los Angeles.
Education
B.A. Mathematics, UCLA
M.S. Business, Quantitative Methods, UCLA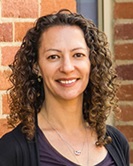 Prof. Corinne Bendersky
Professor
Professor of Management and Organizations Corinne Bendersky is an expert in workplace conflict, status and justice in teams and organizations. Bendersky's research resonates in constructive and concrete ways both in academe and business.
Bendersky teaches in UCLA Anderson's full-time and fully employed MBA programs, and in many of its executive education programs. As faculty director of the human resources roundtable known as HARRT, Bendersky engages with a mix of academic, consultant and practitioner knowledge of cutting-edge human resources topics with the roughly 50 corporate HR executives who are members. An experienced mediator, facilitator of group decisions and developer of effective team process interventions, she works with top-tier HR professionals, consultants and members of the media for whom her work within the area of management and organizations has clear practical implications. She says this leadership experience has enabled her to become more "practitioner- and executive-facing," as she embarks on more consulting and policy work.
Bendersky received her Ph.D. from the MIT Sloan School of Management and her B.A. with honors from Oberlin College.
Education
Ph.D. Management, Sloan School of Management, Massachusetts Institute of Technology
B.A. with honors Oberlin College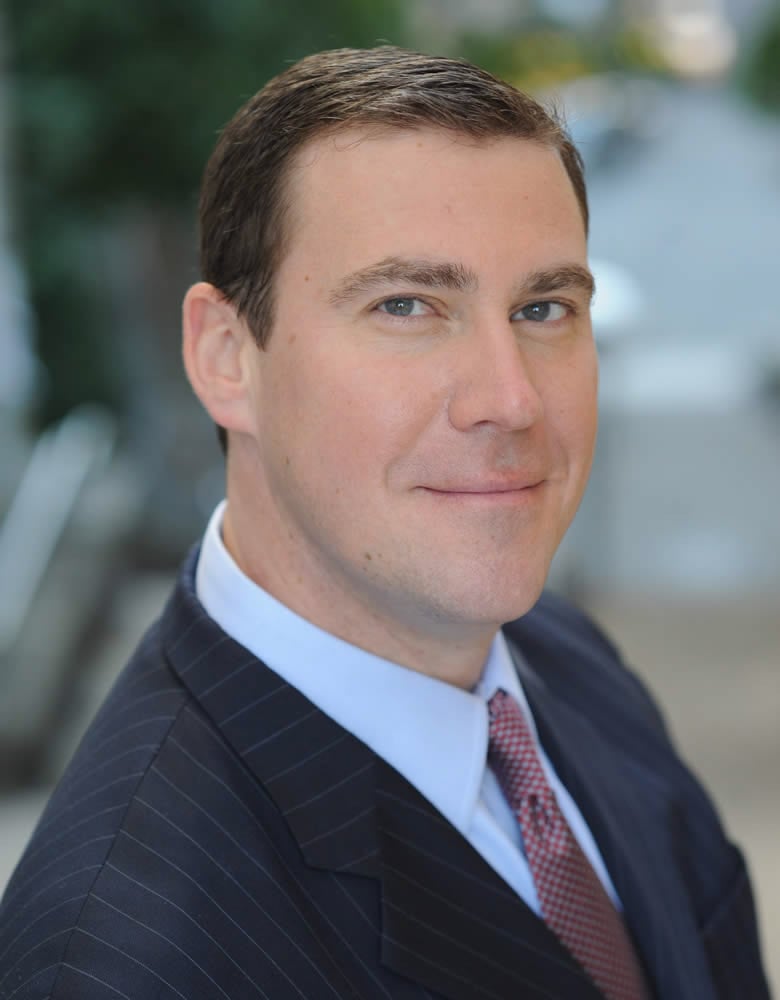 Prof. Bob Kulhan
Professor
Bob Kulhan is an Adjunct Professor of Business Administration for The Fuqua School of Business, Duke University as well as an Adjunct Professor of Business for Columbia Business School, Columbia University. He also is the Founder & CEO of Business Improv®. Based out of Chicago, LA & New York City, BI is a world-class leader in developing experiential learning programs for businesses. For over 21 years Bob has performed and taught improvisation internationally. His teaching and performing credits include Chicago's famed Second City (core faculty & master artist), Improv Olympic (resident company/faculty), Columbia College, London TheaterSports, The Banff Centre, The Australian Graduate School of Management, Koç University in Istanbul, The Wharton School of the University of Pennsylvania, UCLA Anderson School of Management (mba & exec. ed.), Columbia University Business School (mba & exec. ed.), and Duke University's
Fuqua School of Business.
His consulting and teaching work in leadership and managerial improvisation includes emphases on team skills, fostering a collaborative corporate culture, whole body listening, busting blocks to creativity, conflict management, dyadic relationships, creative and adaptive problem solving, leadership, influence, and fostering creative cultures. Since 1998, his customized Business Improvisations programs have served a large international roster of blue-chip firms such as GOOGLE, PepsiCo, American Express, Capital One, Ford Motor Company, Cushman & Wakefield, SAS, Mazda, Glaxo Smith Kline, DuPont, Bristol-Myers Squibb, Hilton Hotels Worldwide, Starwood Hotels & Resorts Worldwide, Jumeirah Emirates Towers in Dubai, Neutrogena, Progressive, Colgate-Palmolive, Raytheon, WebMD, Procter & Gamble, R&D University, the US Department of Defense, and the US Naval Academy.
In a unique collaboration with global leaders in Behavioral Decision Making, Bob co-introduced improvisation into the highly-respected MBA curriculum of the Fuqua School of Business. The Workshop in Managerial Improvisation blends experiential exercises, adapted from traditional improv, with classroom lectures, case studies and discussion. It has consistently ranked among Duke University's highest rated MBA electives. In addition to the MBA program at Fuqua, Bob has designed workshops for Fuqua professors and staff, PhD students, communications & development departments, R. David Thomas Center management and staff, Program Managers' Development (PMD), Management Challenge, Advanced Management Program (AMP), Duke Corporate Education, and Duke's Executive Education department.
Bob has had the fortune of performing improvisation and facilitating Business Improv® workshops in the United States, England, Scotland, Germany, Singapore, Australia, Turkey, Dubai, Mumbai, and Banff, Canada, where he participated as a Faculty Member and Master Artist in both the Creativity Forum on Creative Leadership, and the Thought Leadership Forum on Ethical Governance and Creating a Climate of Corporate Integrity (whew!).
Bob is the author of 'GETTING TO YES AND', by Stanford University Press, January 2017.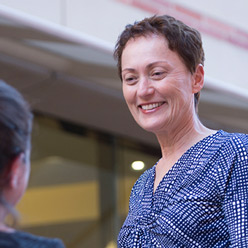 Prof Iris R. Firstenberg
Professor
Iris Firstenberg (B.A. '78, M.A. '81, Ph.D. '83) joined the UCLA Anderson School of Management in 2004. She specializes in strategies for creative problem solving and innovative thinking. She conducts custom on-site courses and seminars for organizations on the topics of creativity and innovation. Her sessions provide exciting, thought-provoking and practical strategies to help turn creative ideas into innovative business solutions.
Firstenberg is the recipient of the 2002 UCLA Department of Psychology Faculty Distinguished Teaching Award and the 2011 UCLA Extension Distinguished Teaching Award.
Education
Ph.D. Cognitive Psychology, 1983, UCLA
M.A. Cognitive Psychology, 1981, UCLA
B.A. Linguistics and Psychology, 1978, UCLA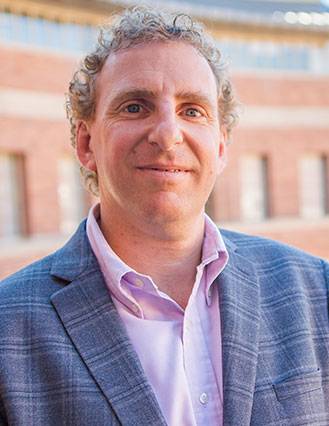 Prof. Andres Terech
Professor
Working as a consultant at Accenture in his home country of Argentina, Andres Terech (Ph. D. '04) became a victim of the Mexican government's decision to devalue the peso against the U.S. dollar in 1994. The "tequila effect" that this action had on the South American economy was the prime reason Terech left consulting and took advantage of a full EMBA scholarship at IAE Business School, Universidad Austral in Buenos Aires, before receiving a second scholarship to earn a Ph.D. at UCLA Anderson in 2004.
He began his academic career as an IAE faculty member in 1997, teaching MBA students and executive programs. After he received his Ph.D., Terech traded southern hemisphere summers for winters, traveling north to the U.S. to teach elective courses and conduct research as a visiting professor at UCLA Anderson.  He later became a full-time adjunct associate professor of marketing in 2009.
It's not surprising that Terech's strongest area of research is in retailing and includes modeling consumer choice behavior and competitive market structure.
"I grew up in the retail environment, as my family had two stores in a town north of Buenos Aires," he says. His consulting experience covers several marketing challenges, such as new product launches, marketing plans and growth strategies, promotion and communication programs, distribution strategy, pricing and sales promotions, and feasibility analysis. He has advised startups and Fortune 500 clients in a variety of industries, including retailing, agribusiness, financial services, textile and automobile, and sits on the advisory boards of several start-up companies.
Terech's current work focuses on studying the integration of different methods of shopping available to consumers and retailers performance metrics. He takes a special interest in marketing issues related to branding, pricing, franchising and retailing — evident in the Latin American Franchising Research Council (CLIF) he founded in 2007 in Argentina, which brought together academics and franchisors to help promote intellectual leadership in franchising. He teaches courses in pricing, marketing strategy, marketing analysis and frameworks, retail management, and sales force and distribution channel strategy. He has also taught executive seminars at different business schools in Spain, Mexico, Chile, Peru, and Ecuador.
He enjoys writing cases for publications, describing it as "the ideal way to connect theory and practice, to provide real context to frameworks and theories." Much of his work has been published in scholarly journals and specialized business publications, such as Case Research Journal, Marketing Letters and Harvard Business Review. When not focusing on his research, Terech can be found occasionally on a basketball court, coaching soccer and baseball, or taking the family on yearly camping trips.
Education
Ph.D. Marketing, 2004, UCLA Anderson School of Management
MBA 1997, IAE Business School, Universidad Austral
B.A. Business Administration, 1994, Universidad de Buenos Aries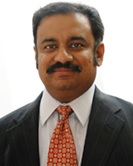 Prof. Kumar Rajaram
Professor
Kumar Rajaram is professor of decisions, operations and technology management and the Ho-Su Wu Chair in Management at the UCLA Anderson School of Management. Rajaram's current research interests include improving operations in the health care industry, nonprofit sector and process manufacturing sector, including food processing, pharmaceuticals and the petrochemical industry. He has focused on developing analytical models of complicated systems with a strong emphasis on practical implementation.
Rajararm's work has been published in leading research journals such as Operations Research, Management Science, Manufacturing and Service Operations Management, Marketing Science and Production and Operations Management. He has been awarded the Eric and E Juline Faculty Excellence in Research Award at UCLA Anderson.
Rajaram developed a new control paradigm called "Robust Process Control" to increase the productivity of large-scale industrial processes. By focusing on the design and control of these processes in operational environments, this technique has resulted in four-fold increases in productivity in several types of industrial processes. These methods have been implemented at several process companies worldwide. For this work, he has been recognized by the Institute for Operations Research and the Management Sciences (INFORMS) as a Franz Edelman Laureate for outstanding applications of operations research and management science techniques to practice. He has also developed techniques to better balance supply with demand for products with short life cycles and highly unpredictable demand. This work has been applied at several large fashion retailers in Europe and North America and has resulted in substantial improvements to profitability at these sites. He has also worked in developing analytical models to improve planning for HIV/AIDS screening, testing and care at the Veterans Administration. In addition, he has worked at improving patient flows at the Ronald Reagan UCLA Medical Center and has developed models to improve staff and operating room assignments for surgeries at this hospital.
Courses
At the UCLA Anderson, Rajaram teaches the MBA core course on operations and technology management, various executive education courses and doctoral level courses on operations management and models for operations design, planning and control.
Education
Ph.D. Operations Management, 1998, Wharton School, University of Pennsylvania
M.A. Managerial Science and Applied Economics, 1997, Wharton School, University of Pennsylvania
M.S. Industrial Engineering and Operations Research, 1993, University of Massachusetts at Amherst
M.Sc. Mathematics, with Honors, 1991, Birla Institute of Technology and Science, Pilani, India
B.E. Electrical and Electronics Engineering, with Honors, 1991, Birla Institute of Technology and Science, Pilani, India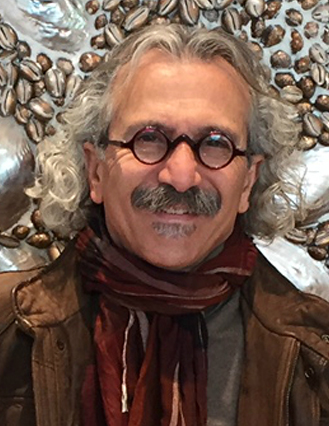 Prof. Reza Ahmadi
Professor
Reza Ahmadi is a professor of decisions, operations and technology management. His research focuses on a range of topics, including product design and development and supply chain management. His research on pricing and contracting issues in the presence of gray markets was one of the earliest in this area of operations management.
"My research explores the effect of contract design on gray markets and how services can be used as a strategy to address the challenges in these markets. I seek to find solutions to the practical problems faced by industry," he says.
Ahmadi is widely regarded for his research examining the practice of discounting prices in a B2B setting and is credited for developing a price-bargaining model that enhances pricing decisions in this arena.
In 2015, he received a faculty grant to support his research on fixed price and bargaining. Ahmadi will examine why different price mechanisms are used in B2B settings. His findings will provide insights into when to allow for fewer price negotiations during the product lifecycle, and how this decision affects seller and supply chain profits.
Ahmadi has published more than 35 academic papers in top journals, including Operations Research, Management Science and Productions and Operations Management. He serves on the editorial board of Production, Operations and Management Society as well as the special editorial board of Interfaces.
Over the last 27 years at Anderson, Ahmadi estimates he has taught over 4,000 graduate students. Through the years, he has taught core, elective and Ph.D. courses to students across all MBA programs, including the Global Executive MBA for Asia Pacific and the recently established Fully-Employed MBA Flex option.
As a faculty advisor for the Easton Technology Management Center, he helps create programming that exposes students to the rapidly transforming technology landscape across different verticals. Ahmadi has worked with business schools around the world to organize short educational programs focused on technology management, the information economy, entrepreneurship and globalization. He has taught students from management programs at Korea University Business School, Indian Institute of Management in Bangalore, and Italy's SDA Bocconi School of Management.
At UCLA, Ahmadi serves on the Council on Planning and Budget, where he assists in the development of strategic recommendations for the allocation of academic resources through the university's budgetary and planning processes.
Mastery in industrial engineering landed Ahmadi consulting opportunities with various corporations such as IBM, AMD, GM, Rocketdyne, Magic Mountain, Universal Studios and Disneyland. At Rocketdyne, he was tasked with redesigning their space shuttle's main engine to commercialize the turbo pump of their rockets so they could be produced two times faster and two times cheaper.
Theme park goers have Ahmadi to thank for helping to develop the Fast Pass concept, which manages the constant flow of customers through theme park attractions.
Outside of the classroom, Ahmadi enjoys playing guitar and has a love for sushi, running and classic rock music. He can often be found outdoors maintaining a lush garden filled with fruit trees, vegetables and roses.
Education
Ph.D. Operations Management (with honors), 1988, University of Texas at Austin
M.S. Operations Research (with honors), 1984, University of Texas at Austin
B.S. Industrial Engineering (with honors), 1978, New Mexico State University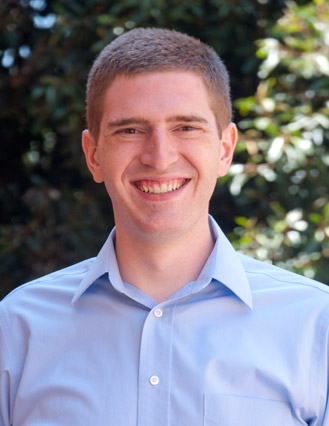 Prof. Stephen Spiller
Professor
Stephen Spiller's research focuses on the psychological processes governing how consumers plan, allocate and represent their time and money. He is particularly interested in two areas: how consumers think about and make decisions about their money; and how consumers think about products as a matter of quality or taste.
"I try to integrate what we know about consumer psychology with traditional economic models to push the boundaries of each," he says. His research approach entails diagnosing marketing problems by thinking through how consumers make decisions to understand better how potential solutions will apply to particular situations.
He serves on the editorial review board for the Journal of Consumer Research and has led data analysis workshops for professional organizations such as the Society of Consumer Psychology and the Association for Consumer Research.
Spiller earned his Ph.D. at Duke University, where he taught undergraduates in the Markets and Management Studies program. His dissertation examined the effects of perceived resource constraints and memory accessibility on the degree to which consumers consider their opportunity costs. In ongoing research, Spiller examines how consumers assess the value of money, the psychological antecedents of financial fragility, and the effects of consumer beliefs about quality and taste. At UCLA Anderson, he teaches the Consumer Behavior course in the MBA, FEMBA and Ph.D. programs.
As a result of his time in the Mid-Atlantic, Spiller is a fan of ACC basketball, North Carolina barbeque (only as a consumer, not as a producer) and bluegrass music festivals.
Education
Ph.D. Business Administration, 2011, Duke University
B.A. Economics and Psychology, with highest distinction, 2006, University of Virginia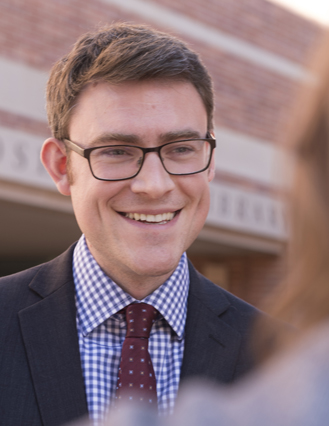 Prof. Brett Hollenbeck
Professor
Brett Hollenbeck researches the changing role of firm strategy in an era of growing consumer information. His work is characterized by cutting-edge use of modeling and statistical tools for studying and simulating industry dynamics. His main innovation is incorporating uncertainty and information into these types of models.
He has used these tools to study firm economies of scale, the effects of online reputation platforms on the hotel industry, optimal antitrust policies and the relationship between industry concentration and innovation. In particular, as online ratings and review platforms have grown in use and importance, Hollenbeck has shown these have dramatically reduced the value to firms of brand names and have significantly altered firm advertising strategy.
Before pursuing his Ph.D. in economics at the University of Texas at Austin, Hollenbeck worked as an economist in the Office of Tax Policy at the U.S. Department of the Treasury and as a research fellow at the U.S. Chamber of Commerce. He teaches Customer Assessment and Analytics at Anderson, equipping his MBA students with quantitative tools to measure customer preferences and use models to analyze data.
Originally from Missouri, Hollenbeck is a film buff (foreign and Western), an avid traveler and a big supporter of Texas Longhorns football.
Education
Ph.D. Economics, University of Texas at Austin
M.S. Economics, University of Texas at Austin
B.S. Economics, George Washington University
B.A. Political Science, George Washington University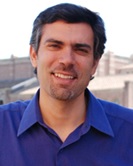 Prof. Felipe Caro
Professor
Professor of Decisions, Operations and Technology Management Felipe Caro leads UCLA Anderson's new M.S. in business analytics. He holds editorial positions at Management Science, Manufacturing & Service Operations Management, and Production and Operations Management, and he has won multiple awards and contributed significantly to the international academic literature on supply chain management. His Management Science article Product and Price Competition with Satiation Effects was awarded first prize in the 2010 INFORMS Junior Faculty Interest Group Paper Competition.
Caro's main interests are related to decisions made under uncertainty with a strong emphasis on practical applications. The mathematical model he developed to support the decisions fast-fashion retailers face each period resulted in increased season sales of 3-4 percent for the Spanish apparel giant Zara. "My motivation was to build an inventory allocation model that was well-grounded in the real problems faced by a large-scale apparel retailer," says Caro. His collaboration with Zara and the effectiveness of his analytical models in the fast-fashion industry made him a Franz Edelman Laureate in 2009.
Professor Caro's case Zara: Staying Fast and Fresh is widely taught in business schools in the U.S. and abroad. Caro adds, "I had been collaborating with Zara for six years so I had a very deep understanding of the company from the inside." This case won the ecch (now The Case Centre) New Case Writer award and the Production & Operations Management award. Caro was the first recipient in the awards' 22-year history to win both categories simultaneously.
"I find that the best way to improve a case is to teach it in the classroom," says Caro, who was also awarded the George Robbins Assistant Professor Award that distinguishes excellence in teaching at UCLA Anderson.  
Prior to receiving his Ph.D. in operations management from MIT, Caro worked as an instructor in the Industrial Engineering Department of the University of Chile and did research on natural resources, mostly in the forestry and copper industries. His paper Optimizing Long-Term Production Plans in Underground and Open Pit Copper Mines, published as the lead article in Operations Research, won the 2014 ENRE Best Publication Award in Natural Resources. Caro's current research projects concern carbon allocation in supply chains, coordination of pricing and inventory decisions, unauthorized subcontracting in supply chains, and exploration versus exploitation problems. His latest research investigates the state of scope 3 carbon emissions reporting in supply chains.
Courses
Operations and Technology Management (Mgmt 410)
Global Supply Chain Management (Mgmt 240F)
Dynamic Programming (Ph.D.)
Education
Ph.D. Operations Management, 2005, MIT Sloan School of Management
Industrial Engineer, 1999, University of Chile, Santiago, Chile, with highest honors
B.Sc. Engineering, 1998, University of Chile, Santiago, Chile, with highest honors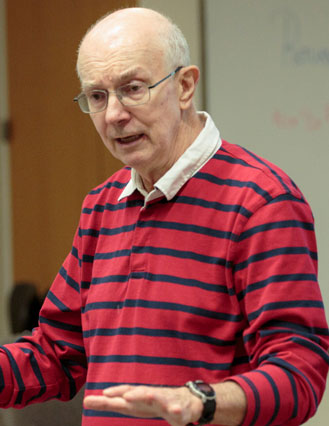 Prof. George Geis
Professor
George T. Geis teaches at UCLA Anderson in the areas of mergers & acquisitions, financial modeling, entrepreneurship, and accounting. He has been voted Outstanding Teacher of the Year at UCLA Anderson five times. Geis has also served as Associate Dean and Faculty Director of UCLA Anderson's Executive MBA program and Faculty Director of Anderson's Mergers and Acquisitions Executive program.
Geis has taught mergers and acquisitions at the Haas School, UC Berkeley and entrepreneurial finance at Trinity Business School in Dublin, Ireland. He has been a visiting professor at Bocconi University in Milan, Italy as well as at the Darden School of Business at the University of Virginia. Dr. Geis is an expert on M&A activity in technology, communications and media markets. His latest book, Semi-Organic Growth, provides an in-depth analysis of Google's innovative approach to M&A — see here for a video interview on this book. Geis' research interests include market modeling for M&A-related strategies as well as the use of natural language processing for strategic analysis. His seminar "Analyzing Google's Acquisitions" can be viewed here.
A National Science Foundation and Woodrow Wilson Honorary Fellow, Dr. Geis has extensive consulting experience and has published dozens of professional articles and six books. He is the recipient of the Financial Executives Institute Award for outstanding achievement in finance. In 2013, Geis was a Batten Fellow at the Darden School, University of Virginia.
Dr. Geis taught in the LEAD Summer Institute for minority youth for more than 10 years. He has provided management education for directors of Head Start programs nationwide as well as for Iraq and Afghanistan veterans in UCLA's Entrepreneurs' Bootcamp for Veterans with Disabilities. His 16- tape lecture series on "Statistical Analysis in Business" appeared as part of the Teaching Company's Super Star Teacher series.
Geis writes an M&A blog at http://maprofessor.blogspot.com/ and a streaming video natural language processing blog at http://streamingvectors.blogspot.com/.
Geis received a B.S. "summa cum laude" and with "honors in mathematics" from Purdue University, an M.B.A. from University of California, Los Angeles, and a Ph.D. from University of Southern California.
Education
Ph.D. Educational Psychology, 1977, USC
MBA Finance, 1981, UCLA
B.S. Mathematics, 1966, Purdue University 
By the end of the first in-class UCLA module, you will be able to:
Understand what makes for a good branding and marketing strategy
Learn from the most successful brand campaigns of all time
Assess consumer response, brand loyalty and stickiness
Develop an ability to understand and craft a marketing strategy
Understand how to design a great operational process
Understand the dynamics of managing an efficient supply chain
Collect and analyze data and derive insights to strengthen your business
Develop metrics and use business analytics to prioritize actions
Analyze the current performance of your business to drive future growth
Bring all your learning together to act on the business plan for your venture
Understand the best mechanism to grow or pivot your business
Read your Birkman assessment report and analyze results
Build a personalized plan for your personal growth as a leader based on your results
Understand leadership communications and strategies for success within organizations
The classroom module will use various exercises, case studies, team assignments and class discussion to bring alive the complexities in the subject areas. You will also participate in a case competition that will help you understand the complexities of a new business area and apply your learnings from within the program as well as your personal experiences. It is required that you go through all the assigned cases as well as pre-reads and prepare for the session before the class. It will be greatly beneficial for you and the other participants to go through the material provided so that the discussion can be rich, and help clarify details with the faculty members during the in-class session.
Please email support@northwest.academy for any support required with respect to the program, course or platform.